Walking around Hita in kimono
Explore Hita town in kimono! Hita Hitomi-Kai, a local non-profit organization of kimono lovers thinks it important to provide an opportunity for visitors to become familiar with Japanese culture in a relaxed way and offers kimono rental and dressing service for experiencing elegant traditional culture of Hita. Walking through the historic streets of Mameda-machi, which date back to the Edo period (1603 to 1868) makes you feel like travelling through time to the Edo period. The kimono rental and dressing service includes hair dressing and accessories rental so you can come with your hands free.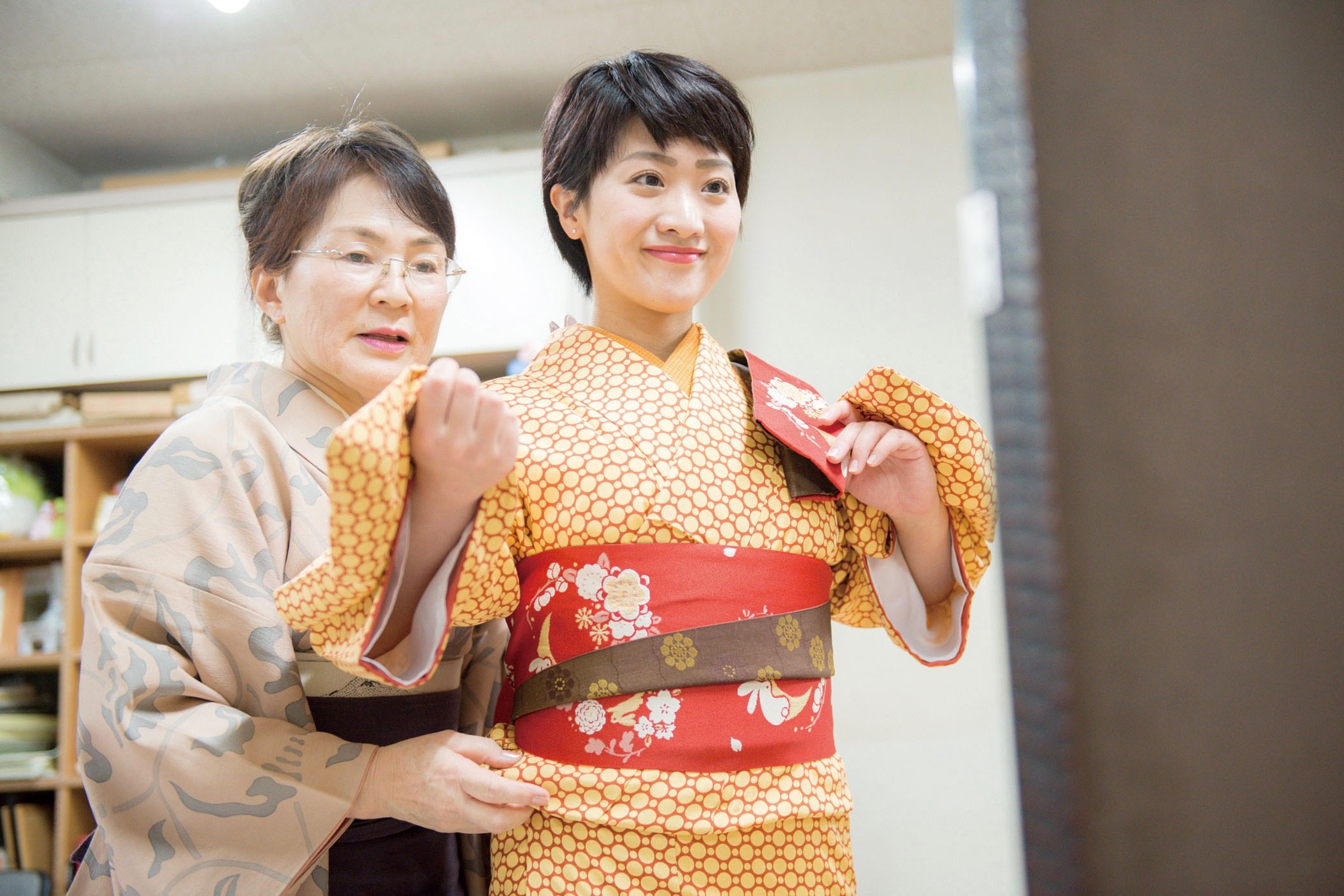 Address

〒877-0013
11-7 Maedacho, Hita City Tenryo Hita Museum
Telephone

0973-22-2036
Access
Business hours
Regular holiday
how to pick up & where to meet the quests

a) Tenryo Hita Museum 11-7 Maeda-cho, Hita-shi
b) In case of JR ・ ・ ・ About 20 minutes on foot from JR Hita Station
By car: About 5 minutes from Hita IC on the Oita Expressway
details of activities

00: 00 ~ 00: 10 Choose a kimono
00: 10-00: 30 Dressing, hair set 00: 30- Free walk (Please return to Tenryo Hita Museum by 16:00 on the day)
01: 00 ~ 01: 30 Change clothes, see off
venue

Tenryo Hita Museum 11-7 Mamedacho, Hita City
others

[Minimum number of people] Minimum number of people: No setting
Maximum number of people: about 10 [Age restriction] No age restriction [Last reservation reception time] Until 17:00 two days before the participation date
[Accessibility]
There is a limit depending on the size of the kimono. The LL size for men is about 180 cm tall (maximum 3 people). The number of men's kimono is small, so it is up to about 10 people. For children, from about 100 cm tall.
Phone name

Hita Tourism Association