Flash-frozen fresh fruits from Chikugo : A new kind of ice ball
This unique fruit ice ball will undoubtedly be making a mark on the party scene.
The POPPiN' ice ball only uses fruits grown in the Chikugo area, a region well known in Kyushu for the delicious flavour of its fruits. The pear is from Ukiha, or the 'Fruits Kingdom', as it has more recently come to be known. Persimmons have been sourced from Asakura, the number one producer of Japan's sweet persimmons. The strawberries are from Yanagawa, an area that, like Asakura, is known for producing high quality fruits. All of these famous areas have diligently cultivated these fruits that have been carefully selected. The POPPiN' ice ball is packed full of these fruits, drop just one into your drink and the result is a cocktail never seen before - they are sure to add fun to any party!

A fun way to enjoy the flavour of fruits
The message that we want to convey with CHIKUGO FRUITS POPPiN is that you can have fun with great taste. This flashy fruit ice ball not only stands out visually, but the delicious flavour is something you can't help but want to tell people about, and it is sure to become the talk of any party. There are not many experiences that feel quite as luxurious as popping an ice ball packed with real fruits into your drink!

*Currently this item is available for domestic customers only. We apologize for the inconvenience.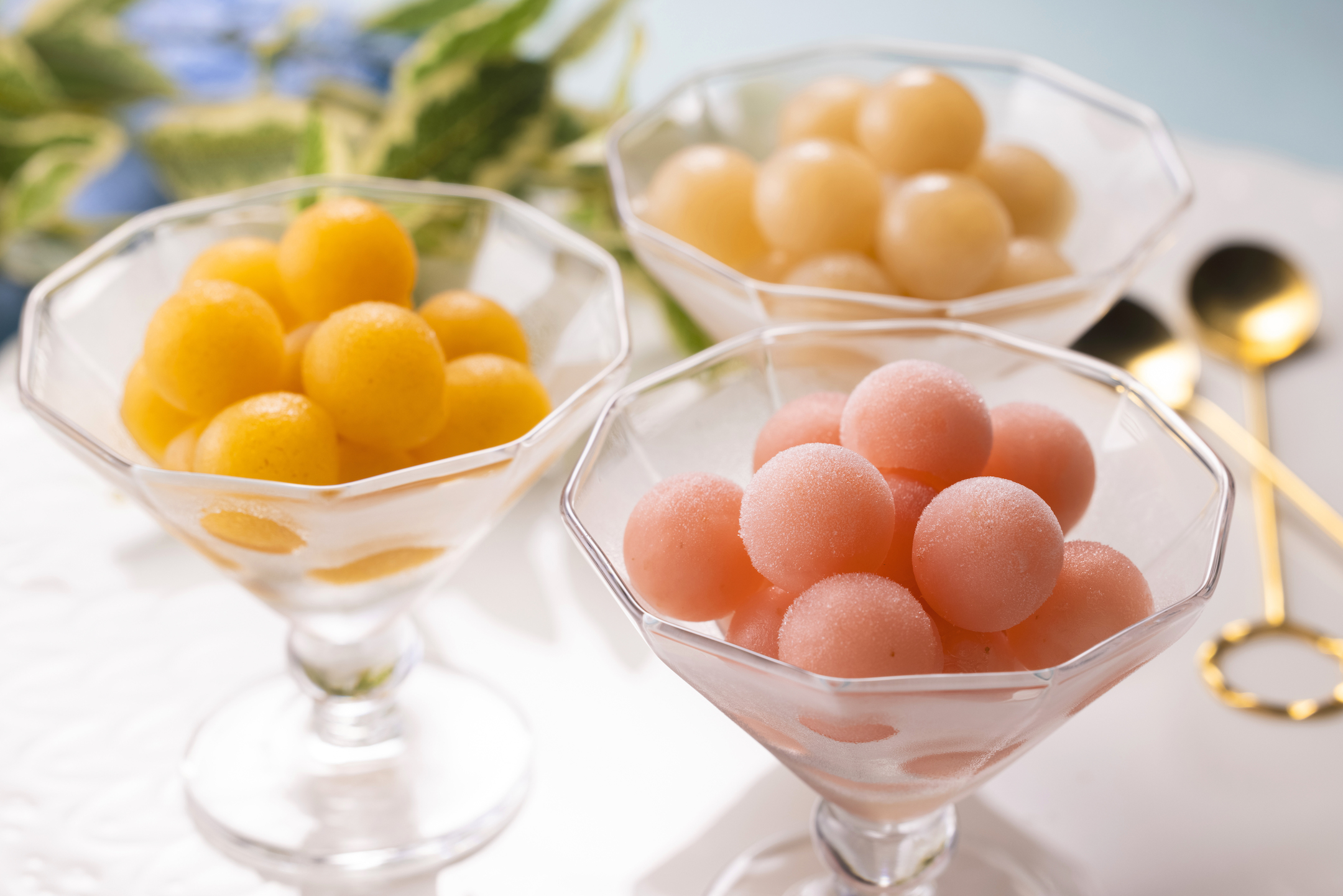 Address

〒815-0035
2nd Floor, Corso Ohashi, 2-2-1 Mukono, Minami-ku, Fukuoka City, Fukuoka Prefecture
Telephone

0120-354-231
Access
Business hours
Regular holiday