Great opportunity to experience Japanese drumming
Try your hand at wadaiko drumming, a Japanese traditional performing art, at the workshop organized by Wadaiko Nishigaku (Nishinihon Gakki company). Instructors with rich experience will start by teaching you the very basics, and then guide you through to more complicated rhythms till you can perform a short piece in a group. After the workshop, you can enjoy the wadaiko performance by the instructors and a photo session with the instructors and workshop participants.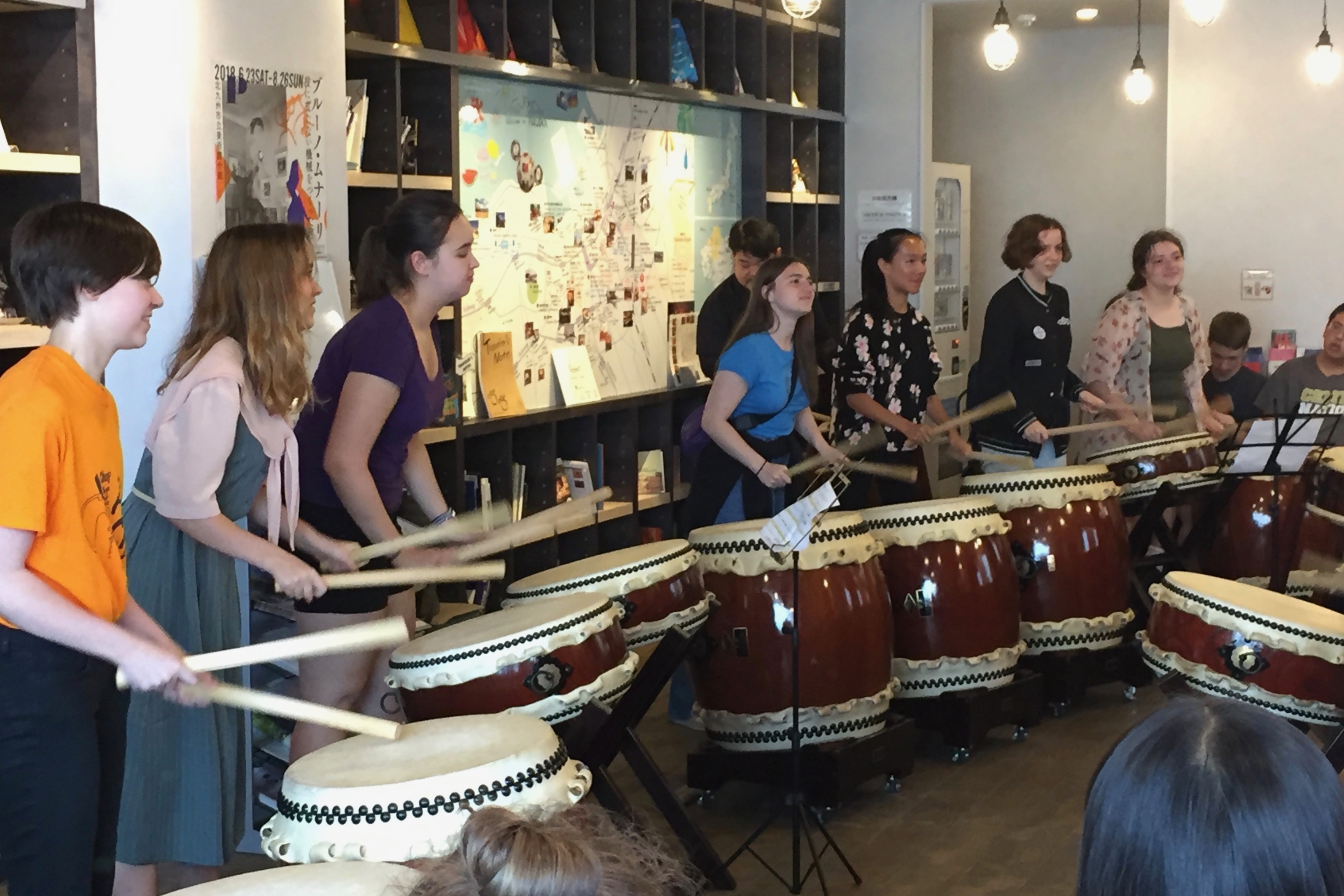 Address

〒820-0046
Scheduled for business trip
Telephone

0948-29-2560
Access
Business hours
Regular holiday
details of activities

First half of Japanese drum experience (40 minutes)
Break (5 minutes) Second half of Japanese drum experience (40 minutes) 発 表 Divided into teams (10 minutes) Performance by instructor (15 minutes)
Commemorative photo with a Japanese drum player (5 minutes) * ""Japanese drum end certificate"" awarded
venue

Accommodation hotels, temples in Fukuoka City, event hall rehearsal rooms, etc.
others

[Minimum number of participants] Minimum 20 to maximum 40
[Age limit] 10 years or older [final reservation acceptance time] 30 days before implementation day (because it is necessary to confirm player)
Phone name

West Japan Musical Instruments Co., Ltd.