This gluten-free curry contains over 30 different spices and lavish amounts of Aka-ushi beef from the Aso region
A classic curry that is gluten free and uses more than 30 different kinds of spices
The shiranui citrus is a Kumamoto specialty, and its peel has been used to accent the flavour of this traditional curry, on top of the over 30 other different spices used. There are also no added MSGs, colouring agents, antioxidants, preservatives, added sugar or wheat (gluten free).

Lavish portions of Aso's Aka-ushi brand of beef
The Aka-ushi cows are raised amongst the great open nature of the Aso Plateau. The meat is mostly lean, with just the right amount of good fat. It's soft and flavoursome whilst remaining healthy. Special attention has also been paid to the portion size of the beef used in the curry. Owing to these plentiful portions of perfectly sized Aka-ushi chunks, with each bite of curry you can really savour the taste and texture of the meat.

*Currently this item is available for domestic customers only. We apologize for the inconvenience.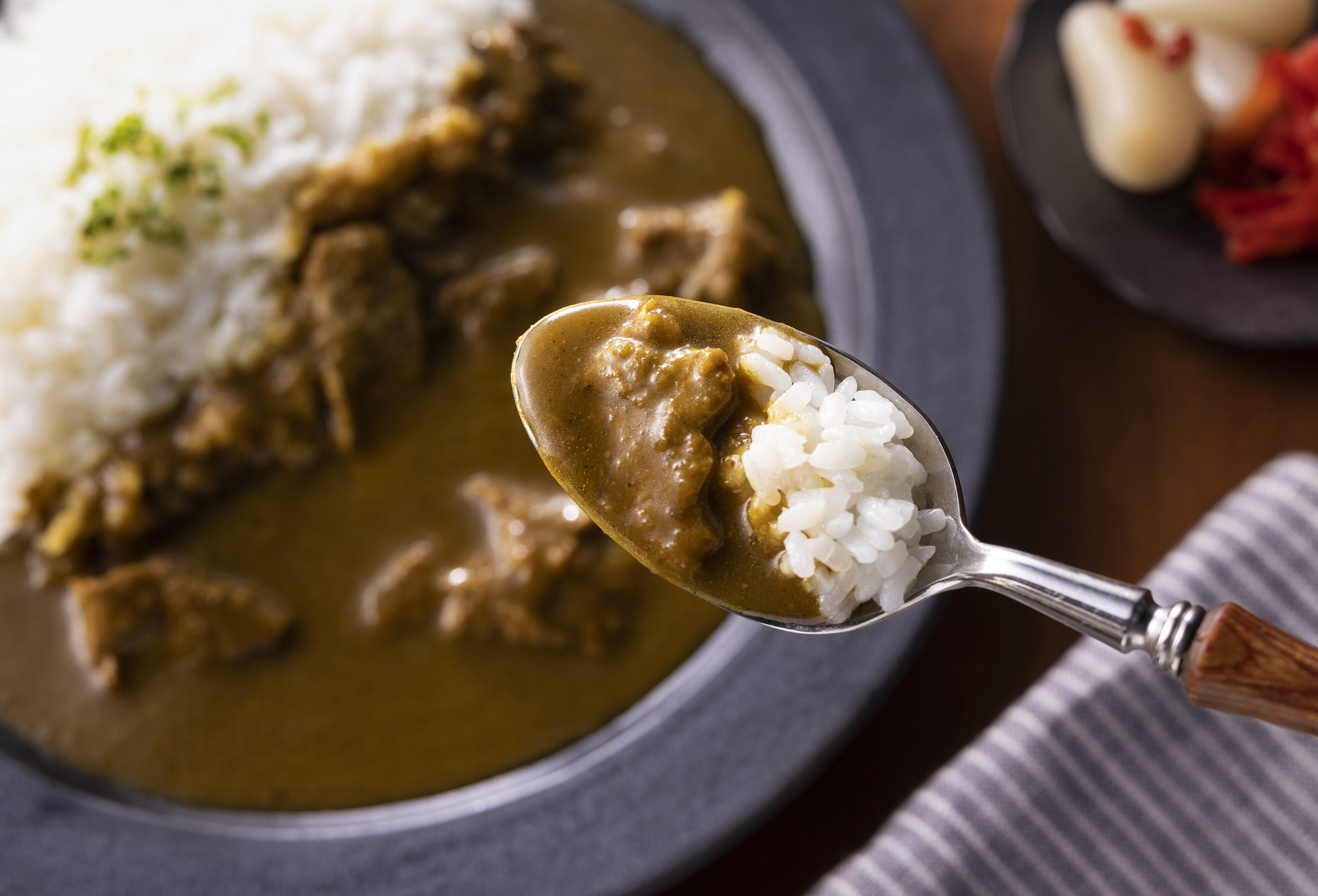 Address

〒815-0035
2nd Floor, Corso Ohashi, 2-2-1 Mukono, Minami-ku, Fukuoka City, Fukuoka Prefecture
Telephone

0120-354-231
Access
Business hours
Regular holiday